Whenever I go on long periods where the blog is only updated with Playlist updates (like it is right now), I feel kind of bad. I've been quite busy lately though, juggling an increased workload due to taking on a new position and getting into exam time with an online course for my job. Even my leisure time is squeezing out writing opportunities as I had to paint up a couple dozen models in anticipation for a Warhammer 40,000 tournament, plus find time to play Rainbow Six Siege and Fire Emblem Fates. Blogging has just been a fairly low priority for me at the moment unfortunately, even though I've got about a half dozen things I wouldn't mind writing about.
First of all is someone that I haven't bothered to write about yet… making me pretty much the only person with a blog who hasn't. That'd be Donald Trump in case you were still wondering. I never would have predicted that Trump would be a lock-in for the Republican leadership nomination, although I still think that the odds that he will win the presidency are close to impossible. However, I was thinking about Trump the other day and the ways that he has been identifying with his significant voter base. Aside from the obviously prickish white supremacists, sexists and assorted other crazies who simply like Trump's more unsavory aspects, the bulk of Trump's support seems to stem from his anti-establishment rhetoric. Basically, if the political system seems broken, then get an outlier to change it – kind of the opposite approach to the "if it ain't broke" axiom. Unfortunately, this is a pretty enormous gamble by the public, placing the leadership of a world superpower in the hands of an untested and ideologically-unpleasant individual just because they feel that they lack representation in the current system*.
These thoughts have brought me back to the opinion article I penned during the Canadian election, that politics are a game, that the voter is being exploited and therefore we should have voter education for eligibility. Few "democracies" have a game more tried and tested than the American political system, so it's little wonder that the Republican party has essentially imploded in such a manner as the voters turn on the establishment which has consistently shown contempt for their opinions. That said, considering that people have turn to Trump (whose own statements can legitimately and justly compare him to Hitler's politics without any of the political bullshit that usually follows that sort of comparison), you have to question the merits of a system like this. I mean on the one hand, sure this is what "the people" seem to want, but that doesn't always mean that it's the "right" approach to take, especially in the long term. I'm very hesitant to say that I support a oligarchical system, but every time I look at democracy lately it just pushes me further and further in that direction.
Then again, I have an extremely morbid curiosity to see what a Trump Presidency would look like, so it'll be interesting to see if he can continue to pull off his upsets at every turn. At least it's not my country which will have to deal with it. USA! USA!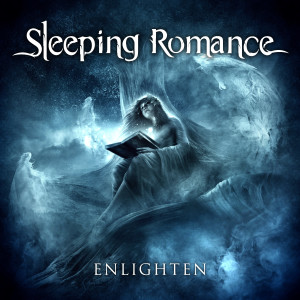 On a related topic, this morning I had a rather irritating conversation with my father. He was watching the Stingray Music Channel and a song by "Average White Band" came on, which prompted him to say "oh, you couldn't name a band that anymore, everything has to be politically correct." I said "eh, I figure you could get away with that without too much fuss." He replied "you couldn't name them 'Average Black Band', everything has to be politically correct." Again, I said "I don't figure that would cause much fuss," to which he once again replied "everything these days has to be politically correct". Attempting to argue with my father can be exasperating at times, but that's besides the point** – is there anything "politically incorrect" about just mentioning race? As usual around these parts, it's all about the context of course. If they called themselves "Average Black Band" and then made a bunch of songs about how stupid/awful black people are, then sure they're definitely deserving of some scorn. However, it seems like these days there are more complaints about political correctness as an idea than there are actual cases of legitimately overzealous political correctness. In fact, from my experience (and that of my friends as well), those harping the anti-political correctness agenda the most just seem to be just assholes who are annoyed that they get called out for being homophobic/racist/etc. This seems to be coming to a head with Trump as well, as I know my father has said that the one thing he likes about Trump is that he's not politically correct… as if that is something which should qualify someone for the presidency.
Of course, there will always be someone complaining about any sort of opinion – and not just from "those butthurt SJW-types". If you get a massive group of people telling you to stop being an asshole though, then maybe at least give them a moment's consideration to see if there might be something to what they're saying. Think about what as you check out this week's picks, "In-A-Gadda-Da-Vidda" by Iron Butterfly and "December Flower" by Sleeping Romance.
(EDIT) Oh hey looked, Cracked sums me up perfectly once again!
*That said, I'll take Trump over Cruz any day.
**In fact, after looking up "Average White Band", plus "politically correct" and "offensive", I found absolutely zero hits on the first pages of people complaining about the name.