Welcome back to my annual music countdown… and this year, I really overdid it. Back when I started I'd have to write up entries for like fifteen albums and it was nice and easy. That number has ballooned every year, to the point where I've written entries for more than fifty new albums released in 2022! As a result, I'm not belabouring every review – if I have lots to say about an album I'll say what I want, but if I don't have a lot to say then don't expect more than a few sentences. I've been literally working on this article for the entire year and honestly if fifty albums in a year holds true (or even continues trending upward) then I might just start restricting this year-end list to the twenty-five best; we'll see how things shake out next year.
In any case, there are so many entries this year that I've split this into two parts. Naturally, we'll start with the lower half and then I'll post the rest tomorrow. With all that out of the way, let's look into my 2022 in music!
55) Faith is Gone, Arsenic
Faith is Gone starts on a bad note when "Intro" declares that Arsenic don't give a shit about what's mainstream or popular, they just play what they want. I literally rolled my eyes – people who feel the need to brand themselves as rebels usually are covering for the fact that someone one time said that their music sucks, so they pass it off as "they don't understand us, man!" Then Faith is Gone begins in earnest and, my God, I was not ready for this. Imagine an 80s punk/metal fusion, like the Ramones crossed with Black Album-era Metallica, and then add a thick Quebecois accent to the mix. Round out the package with high-school-garage-band-quality production and songwriting and you might have a good idea what Arsenic are like. Nearly every song sounds identical and most are so slight that they feel incomplete – seriously, this album has 9 full tracks (that's not even including the intro) and it's barely over the 28 minute mark. That said, there is one glowing highlight, "Jack the Ripper", which is a pretty fun track about the eponymous serial killer. It's a legitimately good song and it closes out Faith is Gone on a pinnacle, since I can guarantee you it's the only track on this album that I'm ever going to listen to again.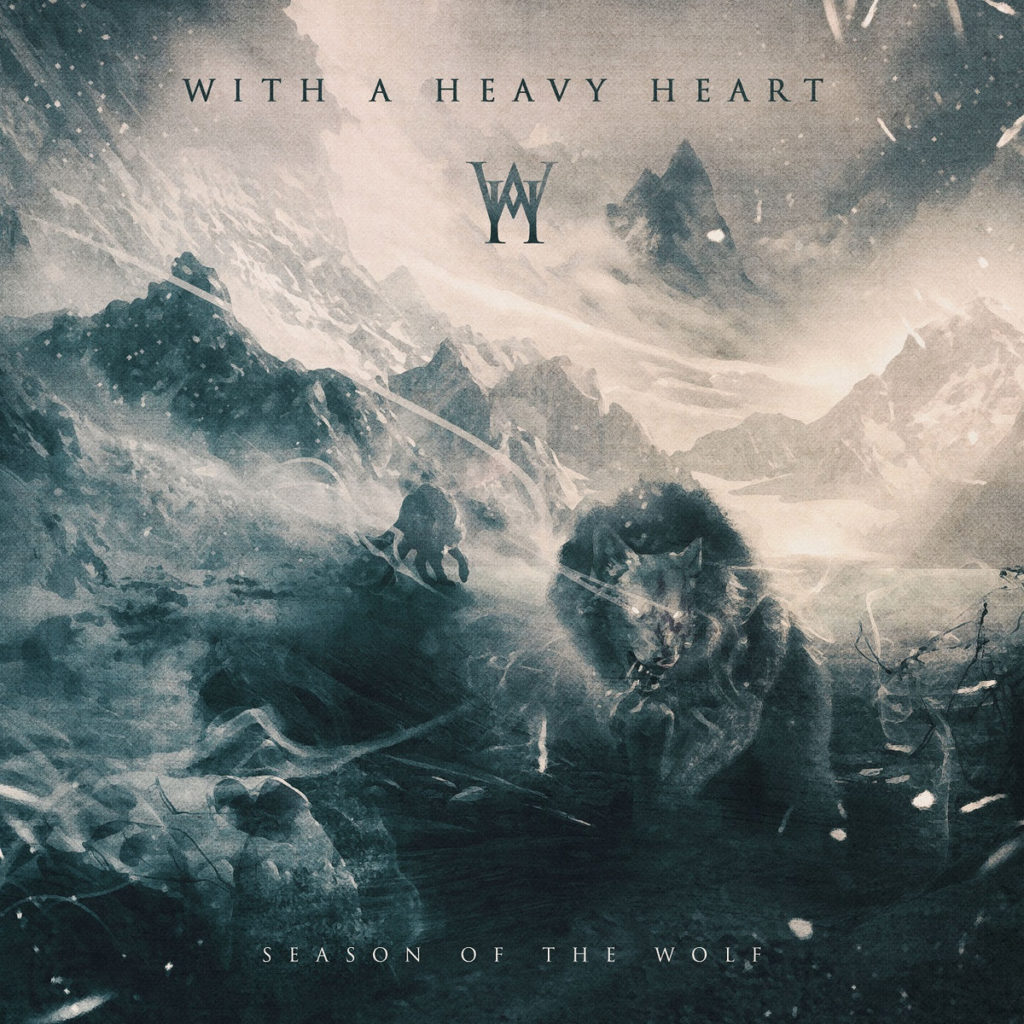 54) Season of the Wolf, With A Heavy Heart (Bandcamp)
I listen to quite a lot of metalcore so I hope it means something when I say that Season of the Wolf is one of the most baffling metalcore albums I've ever listened to. The production is clean and professional, but the music itself feels really amateur, like a bunch of kids throwing everything at the wall to see what sticks. Nearly every song will have multiple instances of the music going from light to heavy (or vice versa), incongruent and sudden shifts in chords before almost immediately switching back, stopping the track entirely for a random sample… all these things I'm describing are some of my favourite parts of a song when done well, but here they feel completely wrong and it's such a weird thing to realize. It really hammers home how much craftsmanship we take for granted in the music we love. Even when With A Heavy Heart are finding some degree of cohesion in a track, it's not enough for me to find their music any better than mediocre. I don't really mean (or want) to shit on With A Heavy Heart, as far as I'm aware they don't really deserve it, but Season of the Wolf did not work for me at all.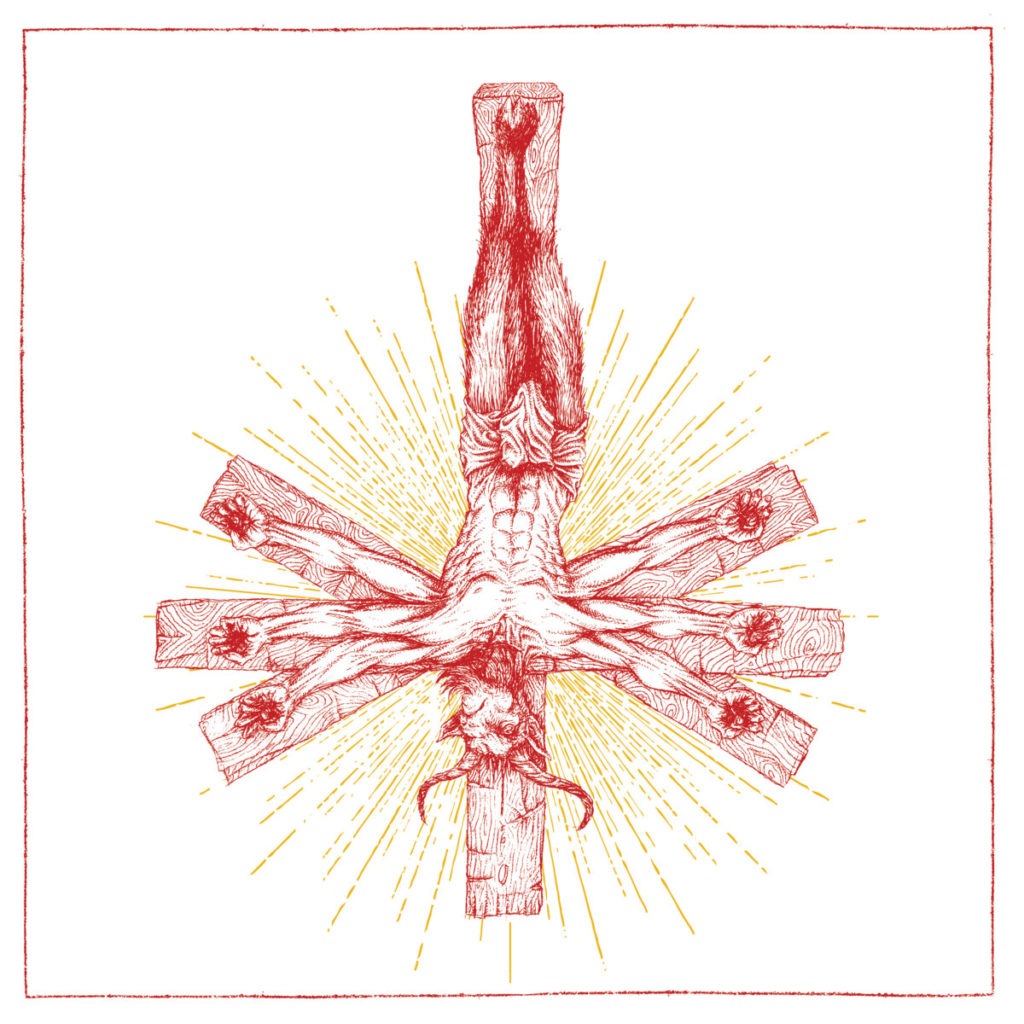 53) Oecumenical Rites for the Antichrist, Law of Contagion (Bandcamp)
Oecumental Rites for the Antichrist is blackened death metal… I'm not sure what else there is to say really. Incomprehensible, growled vocals? Never-ending blast beats? Every song sounds the exact same? Poor production quality? You guessed it. At least I enjoy this kind of music on a baseline level, so I don't think this album is bad per se; I could throw it on just to get through a foul mood. But that said, it doesn't stand out to me in the slightest and there isn't a single song on here that I'm ever going to listen to again, let alone want to.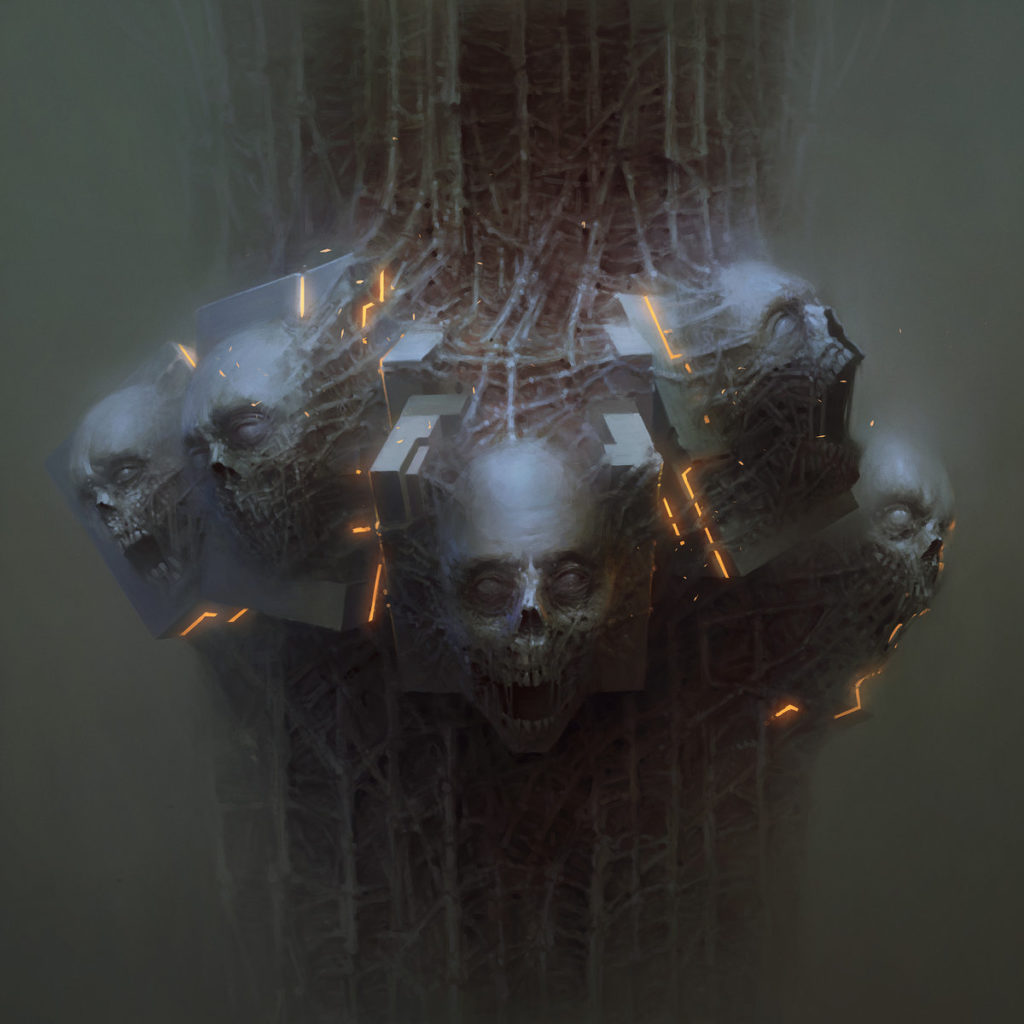 52) REPENTANCE, Bajoxtierra (Bandcamp)
This is one of those albums that I checked out purely because of the cool artwork. Bajoxtierra are a self-described alt metal band, although I'd say they're not too far off from metalcore with the interplay between soft and aggressive music (complete with dueling clean and screamed vocals). Normally that's the kind of thing I like in a metalcore band, but Bajoxtierra feel very mediocre to me. I think the issue is that the quiet sections of their songs just go on for too long and sap all the energy out by the time the faster, more aggressive parts start. There feels like there's some potential here, but REPENTANCE is very unrefined.
51) Over Opiated in a Forest of Whispering Speakers, Seven Nines & Tens (Bandcamp)
Having started taking edibles over a year ago I've gotten more interested in stoner media, so just hearing the title of this album got me interested in checking out Seven Nines & Tens. The album has a grunge-metal sound, like Alice in Chains meets Lateralus-era Tool. The music combines with the vocals to create a palpably dreamy, "far out" atmosphere. It's really cool at first, but after getting through a couple tracks of the same drawn out sound it starts to drag and blend together, to the point where halfway through I was just wanting it to end. I dunno, maybe I wasn't high enough to appreciate it, but Over Opiated in a Forest of Whispering Speakers was very dull for me.
50) Babylon, Next Time Mr. Fox (Bandcamp)
Surprise, surprise, I legitimately only checked out this album because the band has the word "fox" in their name, because as we all know foxes are the best. Unfortunately Babylon didn't really leave me with much of a lasting impression. It's a pretty slight package, with 6 tracks barely hitting the 20 minute mark (and of those 6, only 4 are full-length tracks). For most of the EP, Next Time Mr. Fox put out some very heavy metal/deathcore. The one big exception is "Under the Moon", which is a dreamy acoustic track which doesn't really jive well surrounded by all the heavy metalcore tracks surrounding it. Of all the tracks I think "Bestias" resonated the most to me, it was very aggressive and I found myself headbanging along with it at the start. However, most of Babylon is just painfully mediocre – not bad but just not interesting or something I can see myself ever revisiting. Sorry, Mr. Fox, but I don't think that there's going to be a next time.
49) The Great Dying, Once Was Never (Bandcamp)
The Great Dying is, for the most part, fairly typical deathcore. However, I can't say that I'm a big fan of the vocals on the album, at a certain point enthusiastic, incomprehensible grunts and screams just sound like caveman music. That's not to say that there aren't some tracks where this works, I did quite enjoy "The Heartless" and "H.O.M.E.", but most of this just didn't catch my interest. Add in the very short playtime at barely over 30 minutes and The Great Dying just didn't do it for me.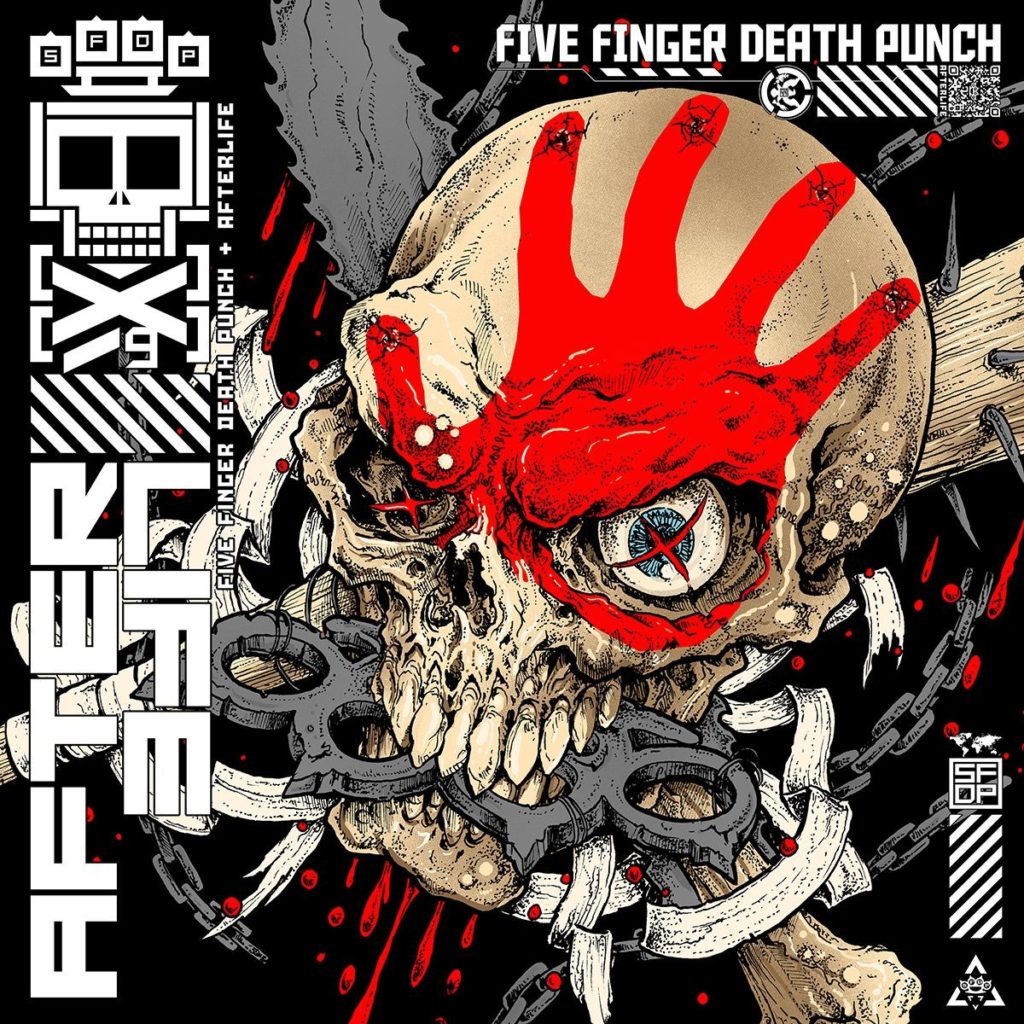 48) AfterLife, Five Finger Death Punch
My thoughts on Five Finger Death Punch are well documented at this point, although I will admit that their last album, F8, was one that I had some positive things to say about. I was curious if AfterLife would continue that turn around, but… well, I can't even say I'm disappointed. I was momentarily excited when "Welcome to the Circus" started, but then the second the singing kicked in my excitement instantly deflated because it became clear that this was going to be the same old story: really solid musicianship, but abysmal songwriting full of impotent macho posturing. To be fair, the songwriting isn't as bad as it was on some of their previous albums, but it's still FFDP and at this point I've accepted that I'm just never going to like this band's songs. If you like FFDP then this will probably be a moot point – like I said, if you can get past the lyrics, the band are undeniably talented musicians. Unfortunately, I just can't stand the songs they write and clearly never will.
47) Striving Toward Oblivion, Vorga (Bandcamp)
Ahh, black metal. If you're familiar with these annual countdowns, you'll know that I check out new bands in this genre all the time, but so many of them fail to make any sort of impression. This genre seems to have a way of making every song bleed together into a loud, congealed soup. Some, like Wolves in the Throne Room and Firelink manage to stand out, but then there's stuff like Vorga, whose album Striving Toward Oblivion immediately failed to get my interest and every song sounded like the one that came before it. Is it actually bad? No. Will I ever listen to it again? No. There isn't really much else I have to say other than that.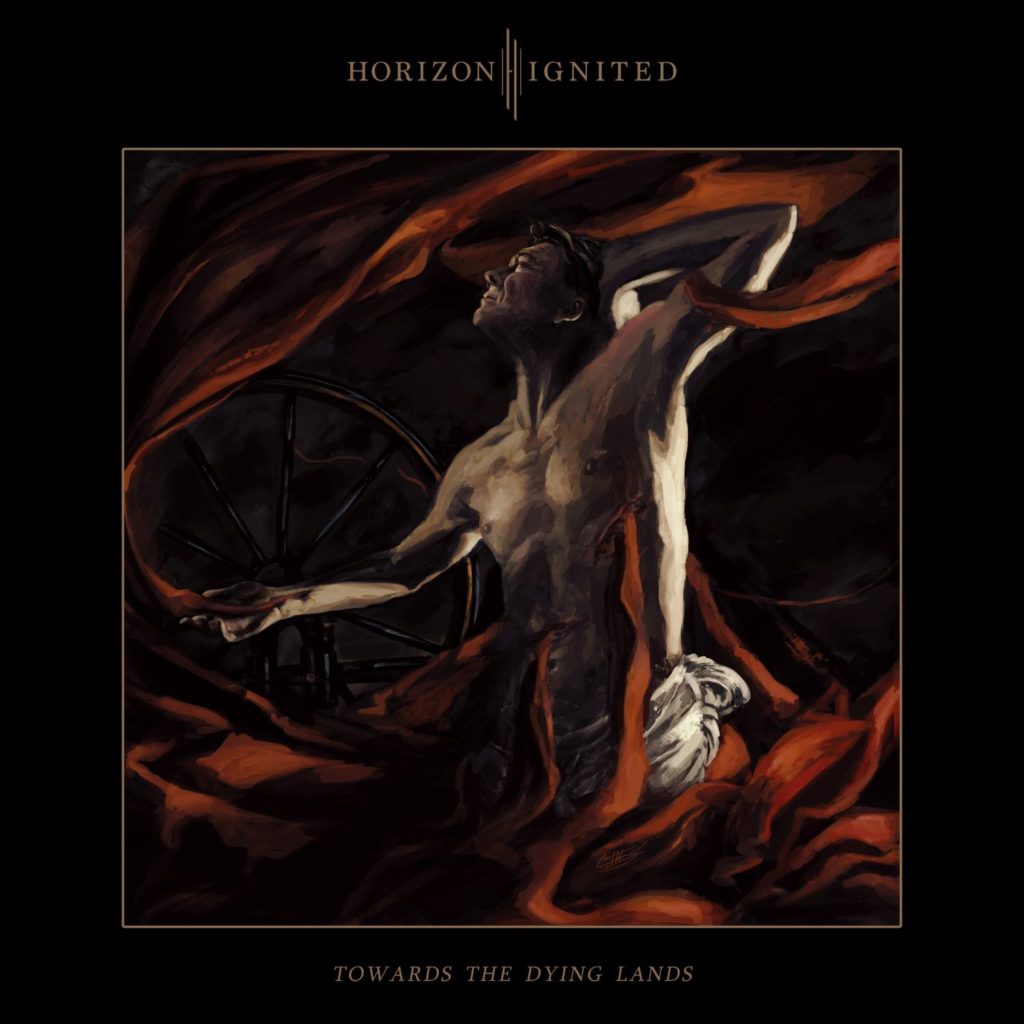 46) Towards the Dying Lands, Horizon Ignited
Towards the Dying Lands is basically power metal, but with death metal vocals. If you can imagine that, then you've got a good idea what Horizon Ignited sound like here and there isn't a whole lot else I can say about it. I found the album a bit meh, not actively bad but not doing anything that interested me.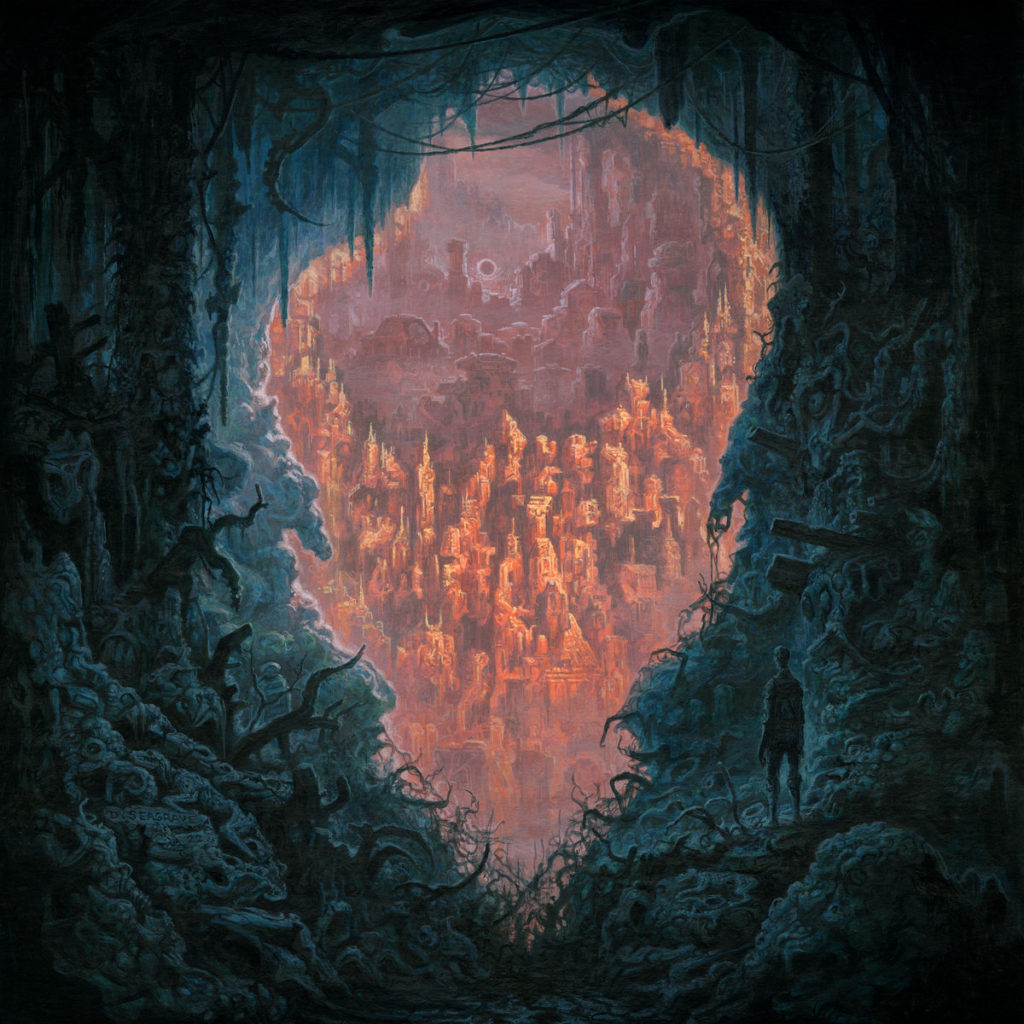 45) Exile, Demon Hunter
Demon Hunter used to be one of those bands you could rely on to put out good music on every new album, but they've been in something of a tailspin for a while now. Coming off of an uninspired double album and an unnecessary acoustic album, fans of the band have been clamoring for a return to their metalcore roots, but every new release has felt watered down since at least 2012 (even if a couple of those albums have been pretty good anyway). That brings us to Exile, an album I've been dreading since it was announced because of the language that was being used to promote it: "Exile is the first-ever concept album by the 20-year metal veterans. Set in the aftermath of civilized society's collapse, the 12 songs examine modern life through the lens of a nonconformist, contemplating a life untethered. […] Exile is an immersive interrogation of cultural norms and a call to true rebellion." This was punctuated by the lead single, "Freedom is Dead"… so it shouldn't come as any surprise that I had some really bad "Don't tread on me vibes" from the start. It'd be one thing if this was just a fantasy story that Demon Hunter were exploring, but they're a Christian band and this sort of story setup is rife in evangelical circles, not to mention the anti-mask/vaccine crowd most of us are exhausted of, so suffice to say that there was a good chance that this wasn't "just a fantasy".
For a moment there, Exile looked like it might buck my fears. "Defense Mechanism" opens with a roar. It's pure thrash, a very heavy song, easily the highlight of the album and the sort of track we haven't gotten out of Demon Hunter in decades. However, the album comes back down to earth pretty much immediately from there. Exile is an album of two selves – on the one hand, it's musically the most varied Demon Hunter release in a very long time, featuring a handful of heavy, thrash-inspired tracks but still skewing mainly towards lighter ballads and rock tunes. In this regard, it's better than their last couple lacklustre releases. However, Exile's Achilles heel, as I feared, comes down to the songwriting. I can't take such a self-serious album about non-conformity and fighting for freedom seriously when I know the context it's coming from. "Master" gets this across early, with lyrics that boil down to "Elites are telling you what to believe and dividing us, but I'm too cool for that, I make my own way! Freedom!" That sort of message is pretty consistent across the album and I just couldn't take it seriously. In fact, it's kind of insulting with the inclusion of "Revolutions", which downplays the importance of efforts to change society, saying that these efforts are cyclical and kind of pointless as a result. If you can get over the lyrics then you'll probably like Exile more than I did, but it's not the only issue here. Ryan Clark's vocals are also noticeably strained throughout the album, especially on all of the heavier tracks. In fact, he sounds downright terrible at several moments on the album, such as the end of "Freedom is Dead", which might explain why Demon Hunter have been pivoting away from their signature sound for so long. Exile's a step in the right direction compared to War and Peace, but even with my obvious biases set aside, it's still easily in the bottom half of the band's discography.
44) Quietus, And Hell Followed With (Bandcamp)
Another band I checked out because of a cool album cover, And Hell Followed With are a fairly typical deathcore/death metal band and Quietus gives you about what you'd expect: growled/shouted/screamed vocals, endless blast beats and heavy music galore. It's just that most of it doesn't stand out. I was getting excited when I got back-to-back, legitimately good tracks "Infinite Sequential Visions of a Sphere of Hate" and "Sacrificial Human Destiny" came on and hoped that the rest of the album would get more interesting, but unfortunately And Hell Followed With are content to just coast by with a death metal sound that doesn't stand out. I'd recommend checking out the two tracks noted above and maybe "The Well", but otherwise Quietus isn't particularly interesting.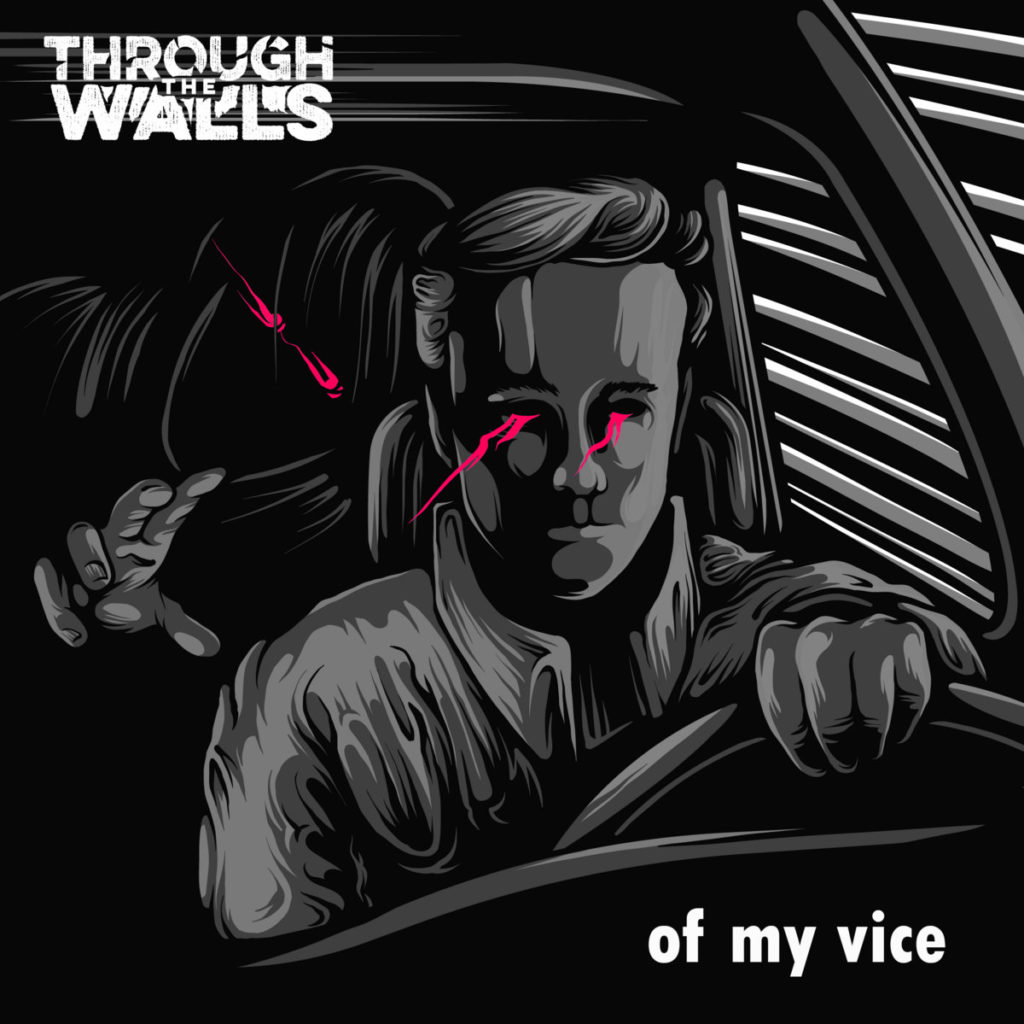 43) Of My Vice, Through the Walls (Bandcamp)
Of My Vice reminds me that nu metal is kind of a stupid umbrella term. I listen to a fair bit of nu metal, but when "The Apparition" started I was instantly reminded that, oh yeah, people think that Slipknot and Linkin Park are part of the same genre. This can be a bit of a tonal whiplash for me because most of the nu metal I listen to has barely any rap in it so I often forget that it's considered a signature of nu metal bands. Of My Vice lean more in the direction of Linkin Park, with a lot of rap-rock mixed with harsh, metalcore-like vocals. It's very much a rap-rock album in the first two-thirds, although it does get heavier and I would say goes full-on metalcore by the final track. I wasn't crazy about Of My Vice, but I did enjoy "The Quandary", "The Puppeteer" and "The Juxtaposition" (if only because those tracks leaned more into genres of metal that I traditionally find more enjoyable).
42) Dominion, Skillet
I've aired my grievances about Skillet in the past. Growing up in an evangelical household, I always found them to be overrated considering the amount of fame they had. As they get further and further away from the breakout album, Comatose, I feel my skepticism become more and more justified. Dominion may be one of their better albums in the past decade, but it is still very much not my thing. It's decent radio rock written for teenagers by a bunch of rockstars who are nearly 50 years old now, and that insincerity has always really turned me off of Skillet's music. "Refuge" is the only track that felt like it had any sort of sincerity to it, feeling like a "youth group anthem" and is probably my favourite track on the album. I'm clearly far from the target demographic of this album so take my opinion here with a massive grain of salt, but I'm sure there's some evangelical kid out there who's going to hear this and love it (if not, might I recommend Oecumenical Rites for the Antichrist?).
41) Divisive, Disturbed
Like Exile, I've been dreading Divisive since it was announced. Disturbed were one of my favourite bands when I was in high school but they have not been the same since their extended hiatus. It got so bad that when 2018's Evolution came out I was so sick of them that I declared that I'd evolved beyond Disturbed. That was all bad enough, but Disturbed's politics have been frustrating me for years – it was one thing when the band complained about the media and elites during the 2000s and early 2010s, but when they continue "both sides"-ing through 2016 and the 2020s it feels like they're either disingenuous or out of touch. Which brings us to Divisive, which promised to be their answer to the divide in society, which they wanted to heal through the power of music… bleh. Suffice to say that I was expecting this album to be one of the worst of the year, but colour me pleasantly surprised that Disturbed managed to exceed my expectations… by being disappointing once again.
Let me explain.
For better or worse, Divisive ditches the experimentation that was present on Immortalized and Evolution and goes back to the heavier fundamentals of their first couple albums. This album sounds more like Disturbed's nu metal roots than they have in decades. For all their bluster about this being a political album, Divisive only really makes a statement on "Bad Man" and "Divisive", and I am using "statement" here very broadly. Like Evolution, these tracks are extremely simplistic, wishy-washy and non-committal, to the point where literally anyone could look at these songs and think that Disturbed are supporting their side. Suffice to say, this makes for very limp, uncompelling content. Most of the album from there is just typical Disturbed – "Hey You" is your big, pump-up anthem, "Unstoppable" and "Won't Back Down" are your macho tracks, etc. Unfortunately, because this is just Disturbed being Disturbed, they're treading over very well-trodden ground, so you can't help but look at "Unstoppable" and see it as a weak rehash of their far-better executed "Indestructible". Similarly, "Hey You" is supposed to be the big single to get people excited, but it's going to be filler at best if it was played live. The only track with any sort of staying power is "Don't Tell Me", which makes the most of David Draiman and guest Ann Wilson's soaring vocals to put out an emotional song dealing with the pain of divorce. None of the other tracks on the album feel anywhere near as inspired and it's far and away the best track on the album (hell, it's the best track Disturbed have put out since 2015).
I'm probably making it sound like Divisive isn't that great and that's because it isn't. It's kind of mediocre, like Disturbed are just going through the motions and falling back on what worked for them in the past once again… and that's honestly still better than what I expected of them at this point in their career. So… good job, I guess?
40) Drif, Heilung (Bandcamp)
Heilung are one of the weirder bands that I've gotten into in the last couple years, putting out experimental, neolithic, ritualistic folk music which is somehow super metal despite having basically no elements you'd traditionally associate with metal music. Drif is, in many ways, more of the same, but feels like Heilung's least-interesting album in some crucial aspects. First of all, the entire album is much more chill and low tempo than other Heilung albums, feeling more like what you'd expect of a "traditional" soundscape rather than a series of songs which could run the gamut from atmospheric, to energetic, to experimental gibberish. Heilung albums tend to have at a lot of tracks which are more about the experience: ten minute spoken word rituals, growled rants, repetitive chants, etc – tracks that you'll listen to once in a blue moon, but more often than not will just get skipped over to get to the good music. Drif, unfortunately, has the weakest tracklist of any Heilung album in my opinion. The only substantial tracks are the first three, "Asja", "Anoana" and "Tenet", with the rest being either extended interludes or suffer from noticeably less interesting songwriting. Overall it just makes for an album which is decent and worth a listen, but if you're familiar with Heilung you can't help but feel that it's a missed opportunity. If you're intrigued by Heilung I would personally recommend seeking out Lifa and watch their live performance if you get the chance – it's easily their best curated selection of songs and really shows off the band at their best.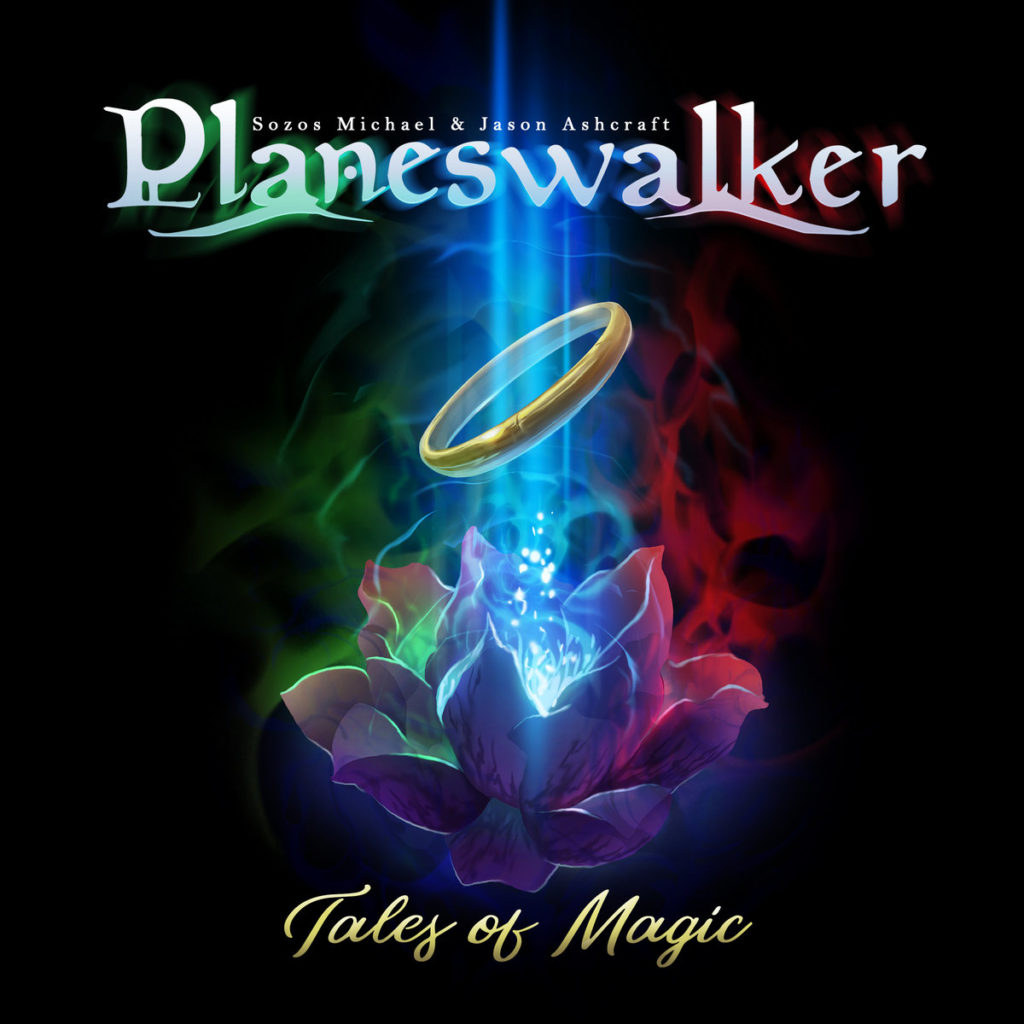 39) Tales of Magic, Planeswalker (Bandcamp)
Back in December of 2021, one of my friends finally managed to get me into Magic: The Gathering, and I've never forgiven him for it (and, for that matter, neither has my wallet). I don't really understand the lore that much, but I've at least got enough of a knowledge that when I saw a band called "Planeswalker" I realized it was probably MTG-related and decided to check them out. What Planeswalker give us here is some decent power metal, with soaring vocals that are operatic in more ways than one. Many of the songs are full-on narratives, with the band's dual vocalists often having entire conversations with each other in-character. That said, the MTG-gimmick is the only thing about Tales of Magic which makes it stand out at all – fantasy metal isn't all that uncommon anyway and there's nothing special here to make Planeswalker stand out. I guess that's the issue with basing your music on a card game, there's no existing sound-scape for you to riff off of unlike, say, all the bands based on video games or movies. Tales of Magic is fine but I lost interest very quickly, if only because I don't gravitate towards power metal.
38) Inglorious Darkness, Crematory
Crematory are one of those bands with a long career, stretching over thirty years, but I have never checked them out until now. On Inglorious Darkness they bring a distinctly-German flavour of metal, mixing death, power and industrial metal together into their own synthesis. The songwriting is a bit meh and I'm not really a fan of Gerhard Stass' vocals, but the music is so well-done that I have a hard time holding this against Crematory. I'd recommend checking out the title track and "The Sound of My Life" and see if Inglorious Darkness clicks for you.
37) Blood 1983, In This Moment
Of all the musical projects announced this year, Blood 1983 was probably the biggest surprise for me. Celebrating the tenth anniversary of In This Moment's landmark album Blood, this EP reimagines some of the biggest tracks from that album in 80s synth-pop style. It's an intriguing concept to say the least and I appreciate that In This Moment aren't just looking to make a quick and easy buck off their fans, they're trying to deliver a transformative, creative venture here.
…unfortunately, the execution on Blood 1983 doesn't really work. The synth sound on "Adrenalize 1983" really nails the tone this EP's going for, but the vocals and songwriting don't really work for the synth pop sound they're going for; the chorus in particular just sounds like a cacophony. "Blood 1983" really cements the issue here – these songs were written as empowering, high-energy metal tracks, not chill 80s pop tunes, and really don't work when you try to shove them into that mold. The two tracks that work better are "Burn 1983" and "Whore 1983". "Burn" is a slower-paced track so it's better suited to the dreamy soundscape that it's given here, while "Whore" has been completely reimagined as slowed down, melancholic and reflective track. It's a really interesting way to transform that track and in-line with the original message, providing a new perspective on it and is easily the highlight of the collection.
Blood 1983 is a real mixed bag. I feel like it's mostly a failed experiment and hope that it isn't indicative of In This Moment's future ventures. Still, as a celebration of the band's successes, I can't be too harsh on it and there's enough good stuff here that fans of the band should definitely give it a listen.
36) The Great Heathen Army, Amon Amarth
Viking metal! I've been listening to scattered tracks from Amon Amarth for close to fifteen years now, but I've never sat down and listened to a full album from them. The Great Heathen Army is about what I expected from them, providing their brand of power metal/death metal fusion which sounds the exact same as the music they've been putting out since 2008. The title track and "Oden Owns You All" got me headbanging, but most of this album is just kind of mediocre and uninspired. It's far from bad and I can see myself happily putting this on again in future, but it's clearly a case of one of those metal band that's long in the tooth churning out yet another album that sounds the same as their last ten.
35) Omens, Lamb of God
Ahh, another major metal band that I've never actually listened to until now. I've always had some interest in checking them out, if only because my dad saw one of Lamb of God's shirts in a store one time and got all mistakenly happy because he thought it was a Christian shirt. Omens is relentlessly heavy and aggressive from start to finish, feeling like a mixture of groove metal and death metal. I'll be honest though, I don't have a ton to say about it. It's fine, but it wasn't really resonating with me. I'd say check out "To the Grave" if you want to get a sample of the album, but otherwise I don't have a lot of thoughts about it.
34) Color Decay, The Devil Wears Prada
The Devil Wears Prada are another one of those bands that I've known about for years but didn't check out til now… and it kind of feels like I did so about 10 years too late. Color Decay is full of polished, commercial/radio-friendly metalcore and all the angst one would expect to go along with that. Tracks like "Broken" and "Trapped" feel like they'd really resonate with teens, but I'm in my 30s now so it doesn't really appeal all that much to me. I can appreciate the quality of this album but it just makes me feel old and jaded. That said, I want to give a special shout-out to "Cancer" – that track has a tragic reality to it that gut-punched me. It's a great way to close out the album and definitely my favourite track of the lot.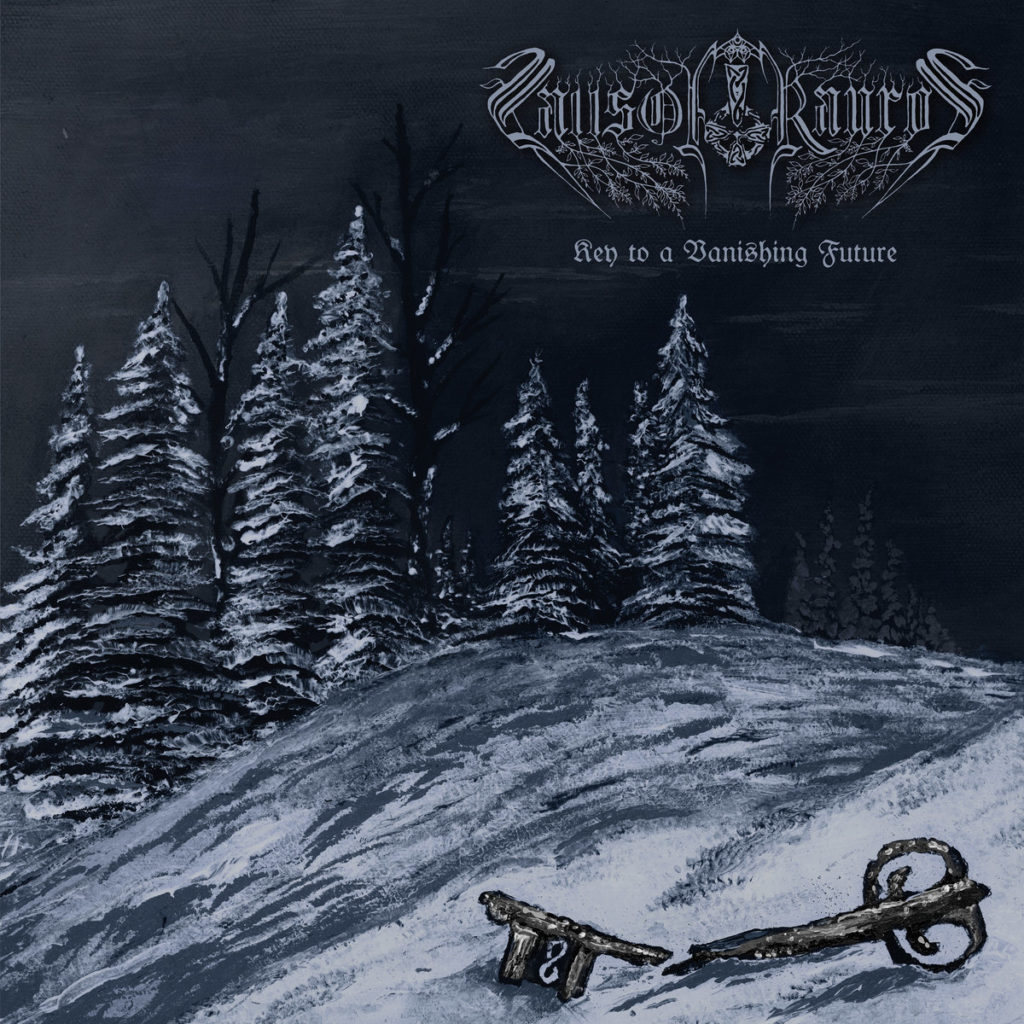 33) Key to a Vanishing Future, Falls of Rauros (Bandcamp)
Falls of Rauros make their second appearance on the annual countdown and unfortunately I can't say that they made much more of an impression on me. It's still black metal and all that entails (including mediocre-at-best production) although the band's atmospheric elements help give it a bit more flavour than Vorga at least. Still not enough to make this an album I'm going to remember or want to come back to, but if you're really into black metal then I'm sure you're going to love this.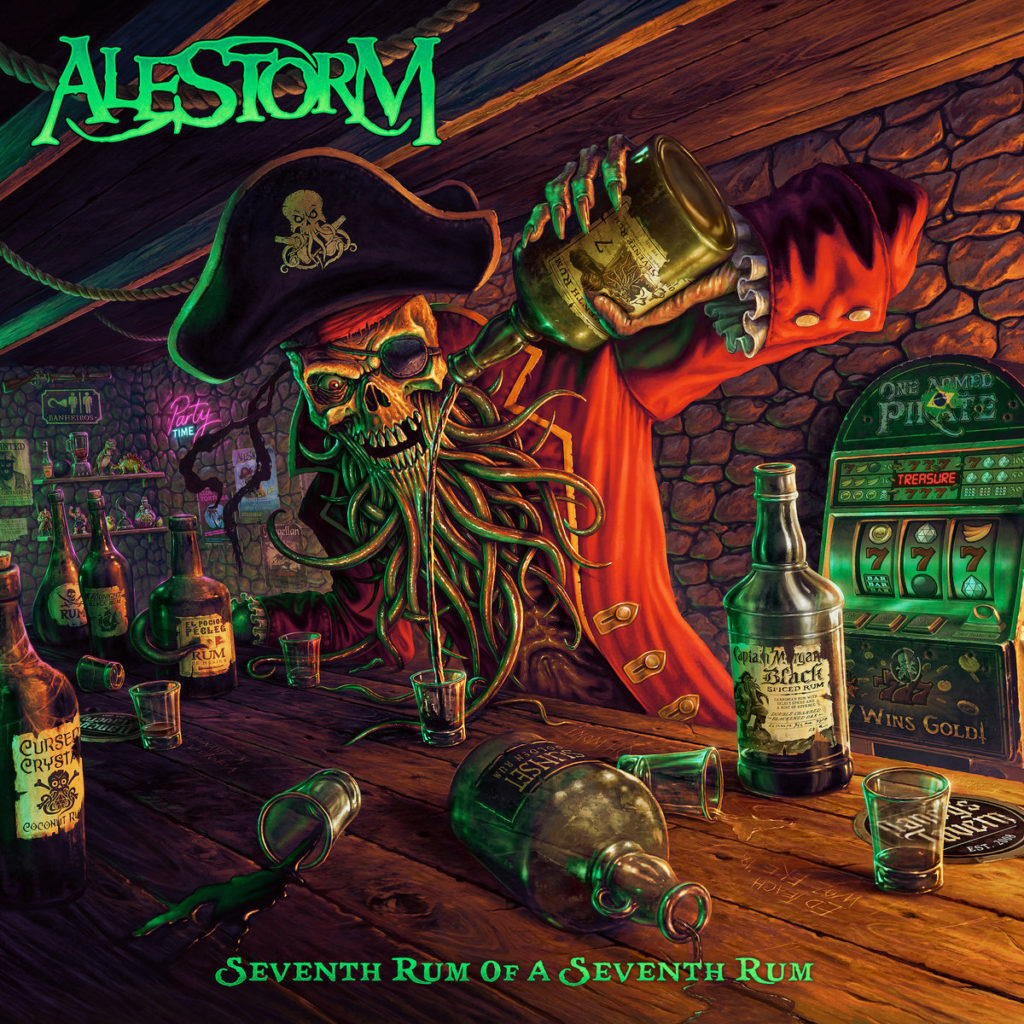 32) Seventh Rum of a Seventh Rum, Alestorm (Bandcamp)
2020's Curse of the Crystal Coconut single-handedly shook my trust in Alestorm's ability to thread the line between epic and silly pirate metal, so naturally I approached Seventh Rum of a Seventh Rum with a lot of trepidation. I'd say that Seventh Rum is a slight improvement over the last album, managing to give us some good, fun pirate metal tracks (such as "Magellan's Expedition" and "Under Blackened Banners"). The album also has two really big surprise successes. The first is "Return to Tortuga", which chilled my blood at first because "Tortuga" was one of my least favourite tracks on Curse of the Crystal Coconut, so I figured it would be more of the same. Imagine my surprise when it turned out that this was a subversion, because "Return to Tortuga" is essentially the "serious" version of the previous track, even bringing back guest vocalist Captain Yarrface and calling back to that song's lyrics. It might be my favourite track on the album and shows that Alestorm don't have to be stupid, they just choose to be… which, honestly, I kind of have to respect. The other big surprise is "Wooden Leg (Part III)", which had me wondering where the hell Alestorm were going to go given the rather definitive ending in "Part II" on the last album. Turns out that the answer is "not really anywhere", with "Part III" acting as a final denouement, but it's the legitimately sombre tone that is the real shocker here and cements the "Wooden Leg" trilogy as an unexpected career highlight for Alestorm.
Unfortunately, Seventh Rum of a Seventh Rum is brought down by some real stinkers. Most odious would be "Canonball", the obligatory "Fucked With an Anchor" rip-off which had a chorus that literally made me go wide-eyed when I first heard it. "P.A.R.T.Y." and "Come to Brazil" also suffer for being the five-hundredth juvenile pirate party metal tracks Alestorm have put out and don't bring anything new to that concept. I also can't help but be kind of disappointed at how "meh" the title track is, given that the album's referencing my favourite Iron Maiden album and song.
All-in-all, Seventh Rum of a Seventh Rum keeps a bit more gas in the Alestorm engine and I appreciate that it's taking a step back towards a more "serious" take on the concept of pirate metal. However, having listened to their first couple albums again recently, it's shocking just how much the band has turned themselves into a joke. Then again, they joked about scraping the barrel four albums ago and with every new album it feels less like a joke and more like a threat.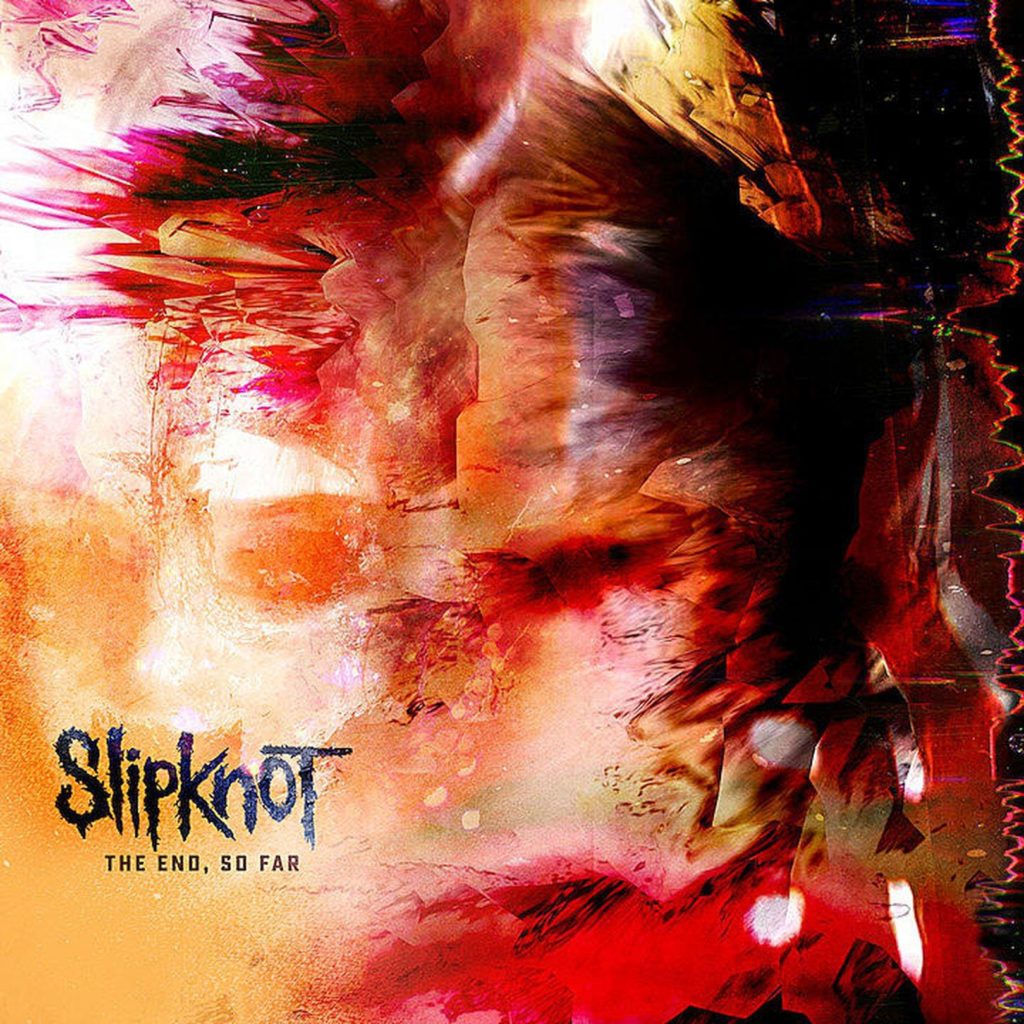 31) The End, So Far, Slipknot
Last time we saw Slipknot they were putting out possibly my favourite album of 2019. We Are Not Your Kind saw Slipknot striking a remarkable balance between pleasing fans and charting a path of musical evolution and experimentation for the band. In a lot of ways, The End, So Far seems to be taking a similar course, making even bigger evolutions to Slipknot's sound while also feeling very similar to Vol. 3: (The Subliminal Verses), often considered the band's foray into more mainstream appeal. I spend a lot of time complaining on these countdowns when bands make the same songs over and over and I always give some credit when they branch out to do something different… but man, different does not always mean good, because I just cannot get on board with The End, So Far.
"Adderall" is an interesting opening which sets the tone for what you're going to be getting – a chill track that I can't really put my finger on genre-wise. Pop? Jazz? I honestly don't know, but you end up waiting more than five minutes before you get any sort of metal. Tracks like "The Dying Song (Time to Sing)", "The Chapeltown Rag", "Hivemind" and "Medicine for the Dead" should satisfy Slipknot fans, but I feel like they're still B-tier Slipknot tracks at best. This might be because the whole thing feels sanitized to me in the same sort of way that Vol. 3: (The Subliminal Verses) does. When Slipknot shave off their darker aspects they lose a lot of their energy and bite.
The End, So Far is a mixed bag for me. I'm still deciding if that's because it's so different than what Slipknot usually gives me, or if it's because the songs here really aren't that great. When I take a step back and think about these songs though, I ask myself "How would people react if these tracks were played live?" For most of them, I think it would be a really muted response compared to Slipknot's classic tracks. Hell, for a lot of these songs, I can't even imagine them played live to begin with, they'd feel so out of place. With that in mind, I'm leaning towards The End, So Far being a mediocre release, but it's one that is going to take some time before I can solidify my feelings on it.
30) Empyrean, Fallujah (Bandcamp)
Empyrean is an atmospheric death metal album which skews towards fast tempos, high energy, heavy sound and screamed and illegible vocals. While tracks can feel a bit same-y at times, when Fallujah let their atmospheric elements loose it can make for some truly epic death metal, particularly on the last two tracks, "Celestial Resonance" and "Artifacts", which round out the album on a very high note. I'd definitely recommend checking out those two tracks and "Embrace Oblivion" to see if Fallujah are something you'd be interested in.
29) The War to End All Wars, Sabaton (Bandcamp)
Sabaton are one of those bands where you know exactly what you're going to get out of one of their albums, considering that their sound hasn't really changed at all since 2008's The Art of War. Luckily for them, they also put out consistently solid music, so this familiarity hasn't hurt them too much. The War to End All Wars pushes that familiarity to its limits, because not only is it the same sort of Sabaton that we're used to, it's also their second World War I album in three years (plus the three "Echoes of the Great War" EPs that the band will be putting out over the next year, which are basically just over-glorified singles with a bunch of re-released songs; by my own rules I won't be covering them here, but they're only adding to the WWI fatigue Sabaton are putting themselves into). The band is clearly passionate about WWI, choosing to put this album out because they had so many stories they still wanted to tell after The Great War, but it can't help but feel like more of the same. That said, there are some legitimately great tracks on here. "The Unkillable Soldier" is probably the best, "classic" Sabaton track here, nailing that mixture of energetic power metal and the band's enthusiasm for its heroic subject. "Versailles" is also interesting in how it outwardly has a celebratory tone to mirror the feelings of the Allies at the end of the war, but weaves in a dark, ironic layer because we all know that this victory is going to be fleeting at best. The clear highlight has to be "Christmas Truce" though, the first truly unique Sabaton track in several album cycles, which is like if you took Trans Siberian Orchestra's "Christmas Eve/Sarajevo 12/24" and mashed it with a traditional Sabaton track. It's epic, tragic and sombre all at once, and will easily be finding a place on my metal Christmas playlists going forward.
All-in-all, The War to End All Wars is fine enough on its own but it feels like a companion piece and is easily among Sabaton's least-essential albums. Honestly though, the best way to listen to it would probably be to mash together The Great War, The War to End All Wars, and any other WWI tracks and EPs the band has put out, rearrange the tracks in chronological order and listen to them as one big, epic tale of the beginning and end of the First World War.
28) Return to the Void, Shape of Despair (Bandcamp)
Given the name of the album and the band, it should not be surprising that Return to the Void is a funeral doom album. While doom metal has probably become my favourite metal subgenre of the past few years, the funeral doom sub-subgenre is something I've only just begun to dabble in, so I was curious to see how Return to the Void would be. It's about what I expected of this style of music – slow, mournful music with more emphasis on being depressing and atmospheric than on being heavy or energetic, growled vocals and dirge-like backing vocals. Return to the Void doesn't really do much to deviate from its contemporaries, and being in such a niche genre it is definitely not going to resonate with most people. I found it pretty enjoyable though, especially "Reflection In Slow Time", the only track to start off properly heavy before transitioning to a very sad duet between the main vocalist death growling while a female vocalist plays off him. It's easily the best song on the album and if you're interested in checking out funeral doom it's a great entry point.
27) Agonist, As The World Dies (Bandcamp)
I always get leery when a band's website or Bandcamp page really goes hard into hyping them up: it always says something along the lines of "One of the hottest new bands in the metal scene right now!" and will inevitably describe their music as the second coming of Christ. I get that this is how promotion and marketing works in the indie music scene, but so often I'll see this, then listen to the music and think "It's a bit shit, actually". Luckily for As The World Dies, they manage to live up to the lofty hype they hold themselves up to, providing plenty of talented, interesting, and thought-out death metal across Agonist's ten tracks. I was enjoying myself throughout Agonist, but it finds itself on the wrong side of that borderline of "this is good" and "I would actually listen to this on a regular basis". I definitely think that there is an audience who are going to love Agonist and I'm certain I'll give this more listens in the future, but at this point in time I'm not in love with the album either.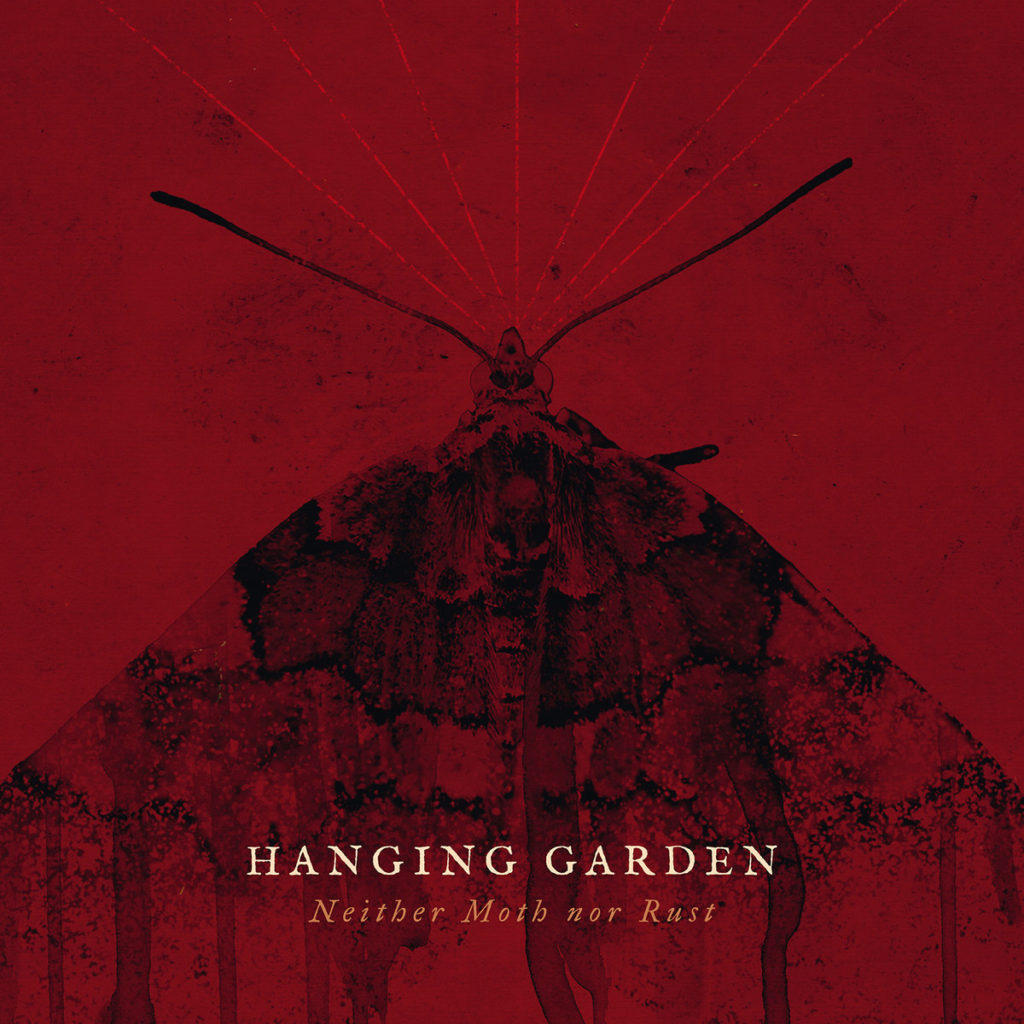 26) Neither Moth nor Rust, Hanging Garden (Bandcamp)
Between Agalloch, Swallow the Sun and Draconian, doom metal may just be my favourite metal sub-genre these days so I'm always on the look-out for interesting new music in the genre. Neither Moss nor Rust by Hanging Garden is pretty low-key by doom metal standards, with mostly-clean vocals (including a second, vastly under-utilized female vocalist) and music that is more moody than heavy. While the EP kind of left me wanting, I did enjoy a couple tracks. "The Last Dance" and "On the Shore of Eternity" are easily the two heaviest songs on the EP and feel like they're drawing directly from Swallow the Sun's sound. Weirdly enough, I think my favourite track was "Field of Reeds", this weird bonus remix which breaks from the rest of the album by being a chill, apocalyptic EDM song. I was shocked how much I liked it, let alone how much better it was than the rest of the album. All-in-all, Neither Moth nor Rust didn't really inspire me to check out Hanging Garden's other work but it's got enough interesting tracks that I'd say it's worth a listen.
And that's it for today, be sure to tune back in tomorrow for the second half of this list!